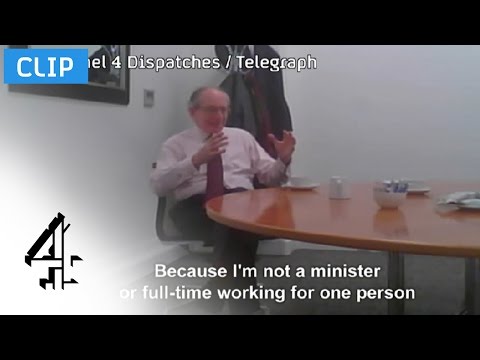 Malcolm Rifkind is being allowed the dignity of 'stepping down', if that's "what his colleagues (in the Intelligence and Security Committee) want him to do".
Malcolm Rifkind and Jack Straw have demonstrably purchasable allegiance and are prepared to work, potentially against the interest of this country, in an undemocratic manner. As such they should be sacked without delay.
They are not giving away free burgers, they are actually offering to change the menu at the behest of a competing restaurant.
Background: Rifkind and Straw have been secretly filmed by Channel 4's Dispatches and The Telegraph, appearing to offer their positions and experience to benefit a fictitious Chinese firm in exchange for thousands of pounds.